This past weekend, I drove up to San Jose (Santa Clara, to be specific) to visit a friend.  It was a 5 hours, 340 miles drive.  Overall, it was a pretty awesome drive.  I took the Interstate 5 to the State Route 152 to US Route 101.  The 152 was an amazing scenic drive, especially next to the San Luis Reservoir State Recreation Area.  On the 5, I opened up the throttle quite a bit.  Of course, I slowed down anywhere the California Highway Patrol would possibly camp out behind.  With the Toda camshafts, individual throttle bodies, and short gearing, it's just a pleasure to drive.  For a naturally aspirated Honda, it's a lot of power to play with on the open highway.  In Central California, I hit moderate amounts of rain.  My Falken RT-615Ks held up great in the rain; I was driving and passing people at 80+ MPH without any wheel spin or hydroplaning.  Oh, and I got 23 MPG on the highway.
For those curious how I dealt with exposed ITBs and hydrolocking, Kelvin and Charles hooked up some Tracwrap.  The best way to describe Tracwrap is that it's a easy-to-apply and removable clearbra that comes in a roll.  I applied it over my C-West hood vents.  After 700 miles of highway driving, speeds excess of triple digits, and couple hours of rain, my Tracwrap was still 100% adhesive to my hood, kept my engine bay 100% waterproof, and was easily removed without lifting clearcoat.  I know the point of Tracwrap isn't to cover hood vents but to prevent rock chips on the racetrack.  If Tracwrap can cover a vent under these extreme conditions, it can protect your bumper from rock chips.
Here's a few pictures of my car, Thadya's Integra, and David's Prelude.  A big thank you for their hospitality!  For those curious why the photos were taken in a storage facility, it's because I rented one to park my car for the weekend.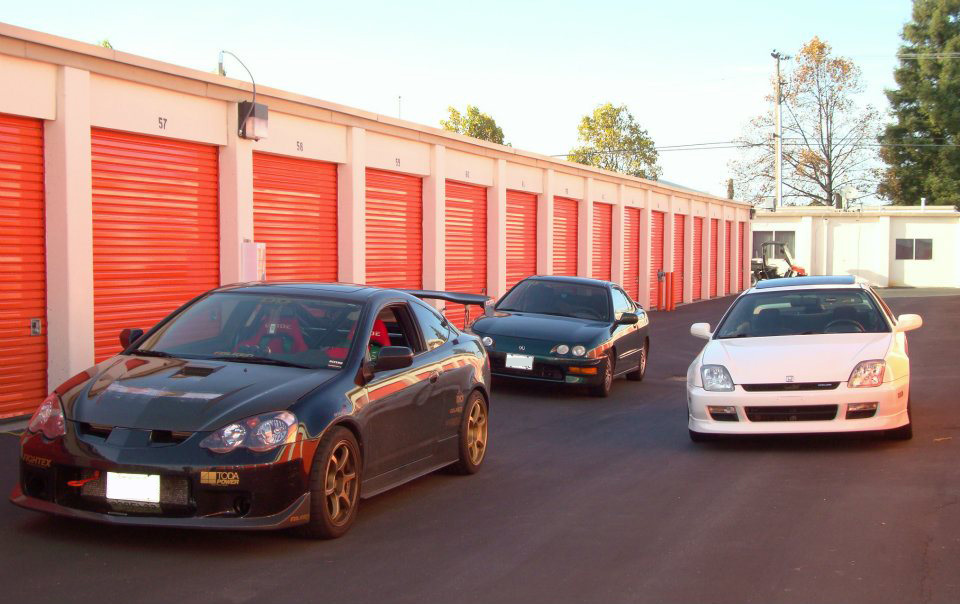 If you look closely in this picture, I really need an oil catch can.  I have blow-by spewing everywhere.  Right before this picture was taken, I actually wiped some of it off.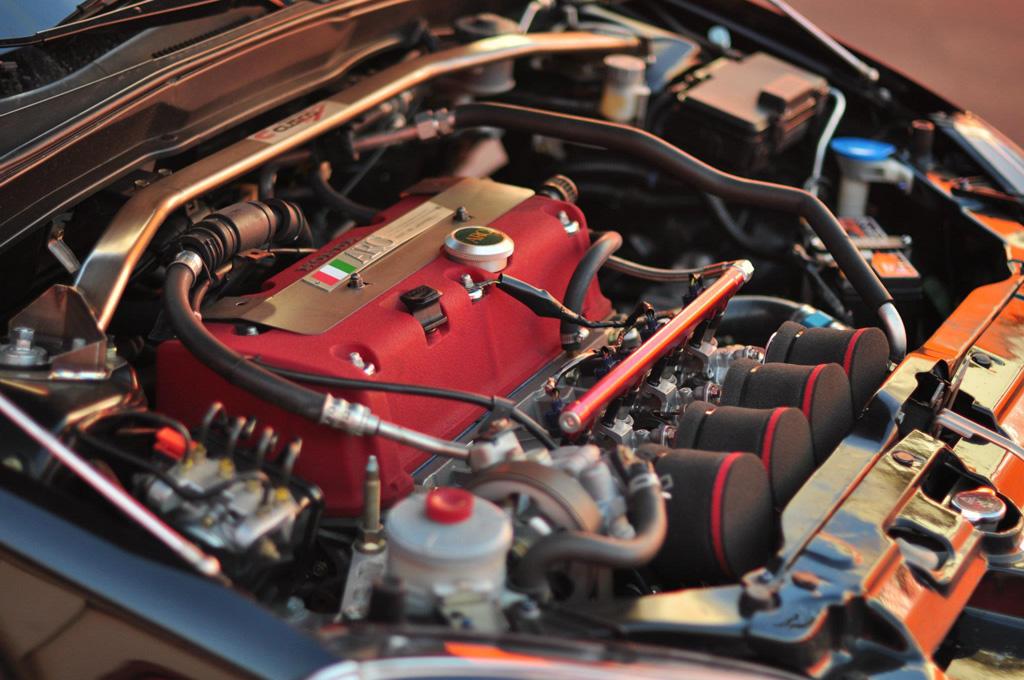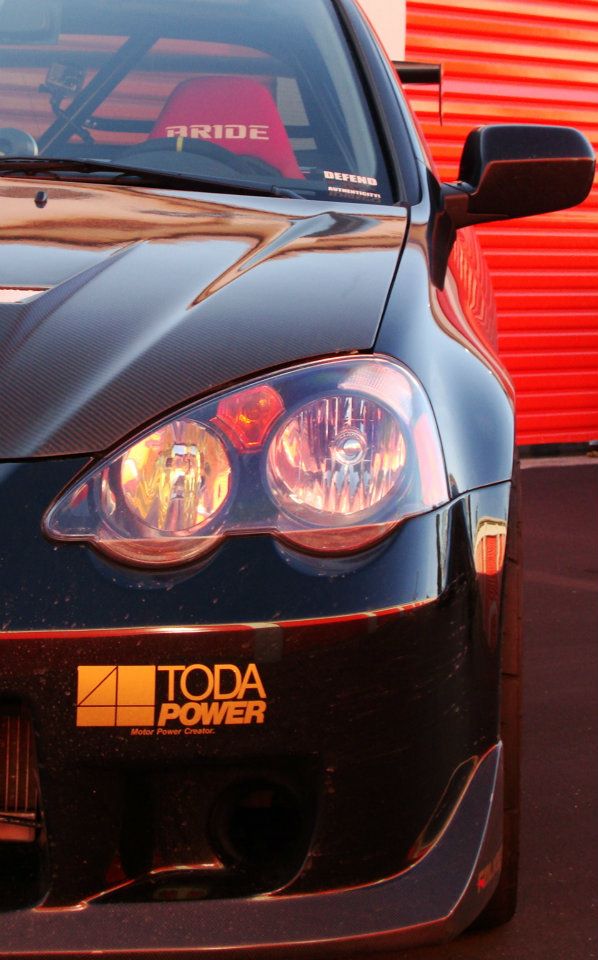 My friend took me to Santana Row in San Jose.  The ghetto/hood is the first thing that comes to mind when I hear Santana Row.  In reality, it's an upscale outdoor mall.  Snapped a few pictures of Tesla and their store there.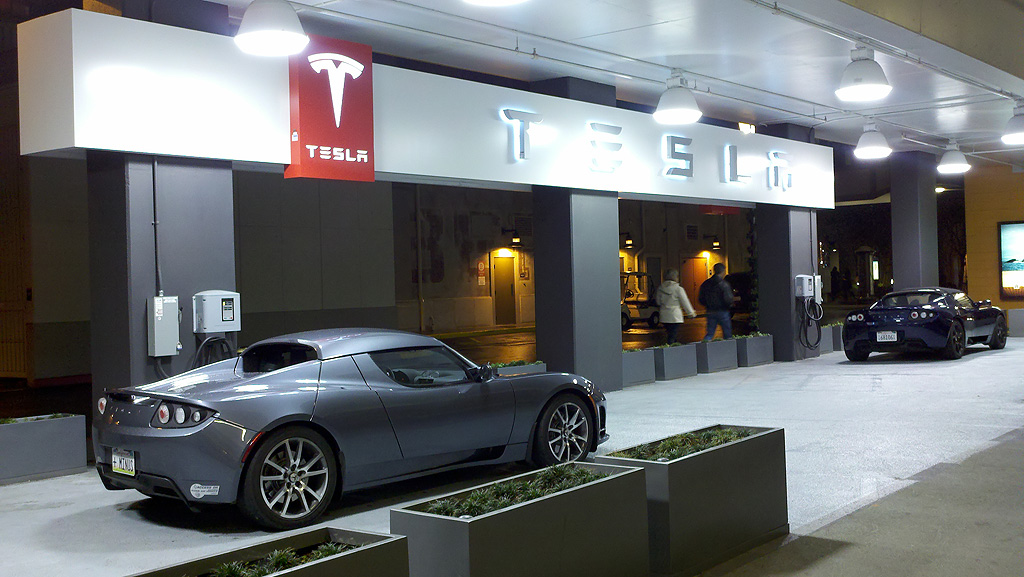 On Saturday, we went up to San Francisco and explored.  We decided to try out the House of Prime Rib.  Since we didn't have any reservation, it was 2-3 hour wait.  We found a highly rated coffee shop, Contraband, around the corner and killed time there.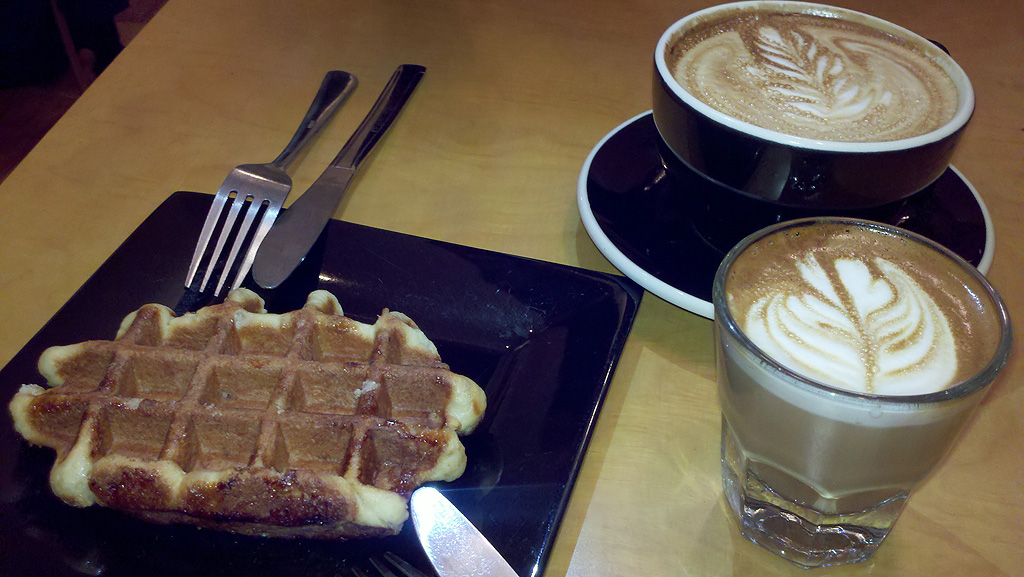 After a 2.5 hour wait, we came back to this.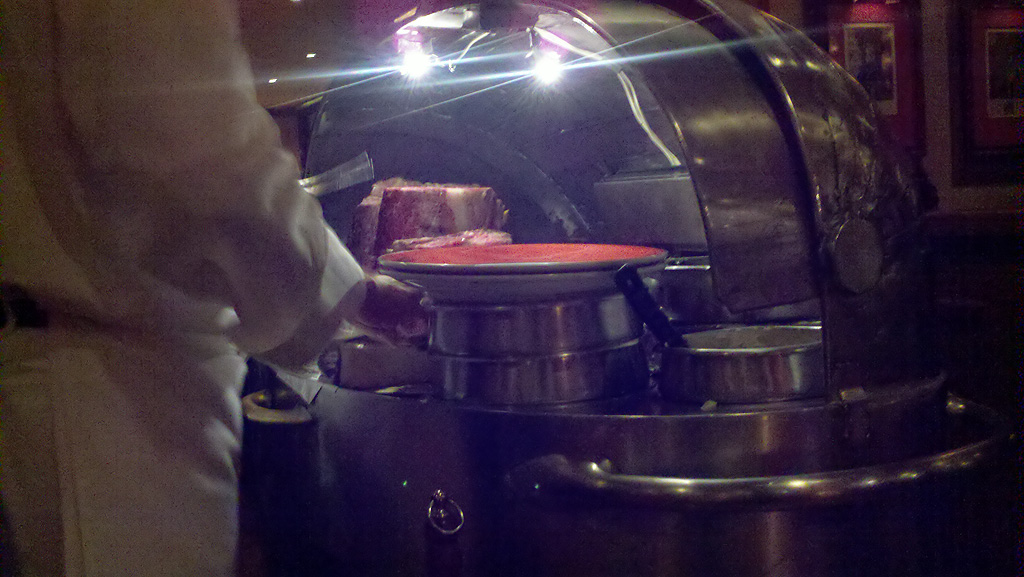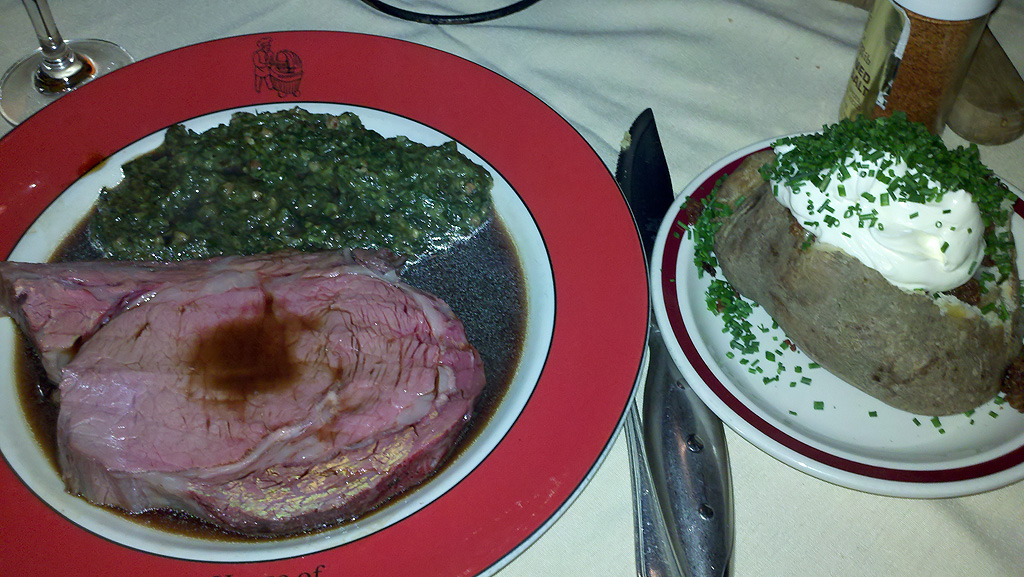 It was a pretty epic dinner.  Danced it all off at Ruby Skye, left the club at 3am, and got back home at 4am.  Awesome trip to NorCal!  Can't wait for round #2!