A big congratulations to my good homies, Peter and Theresa, for being featured in this month's issue of Super Street. I'll let the article do the talking.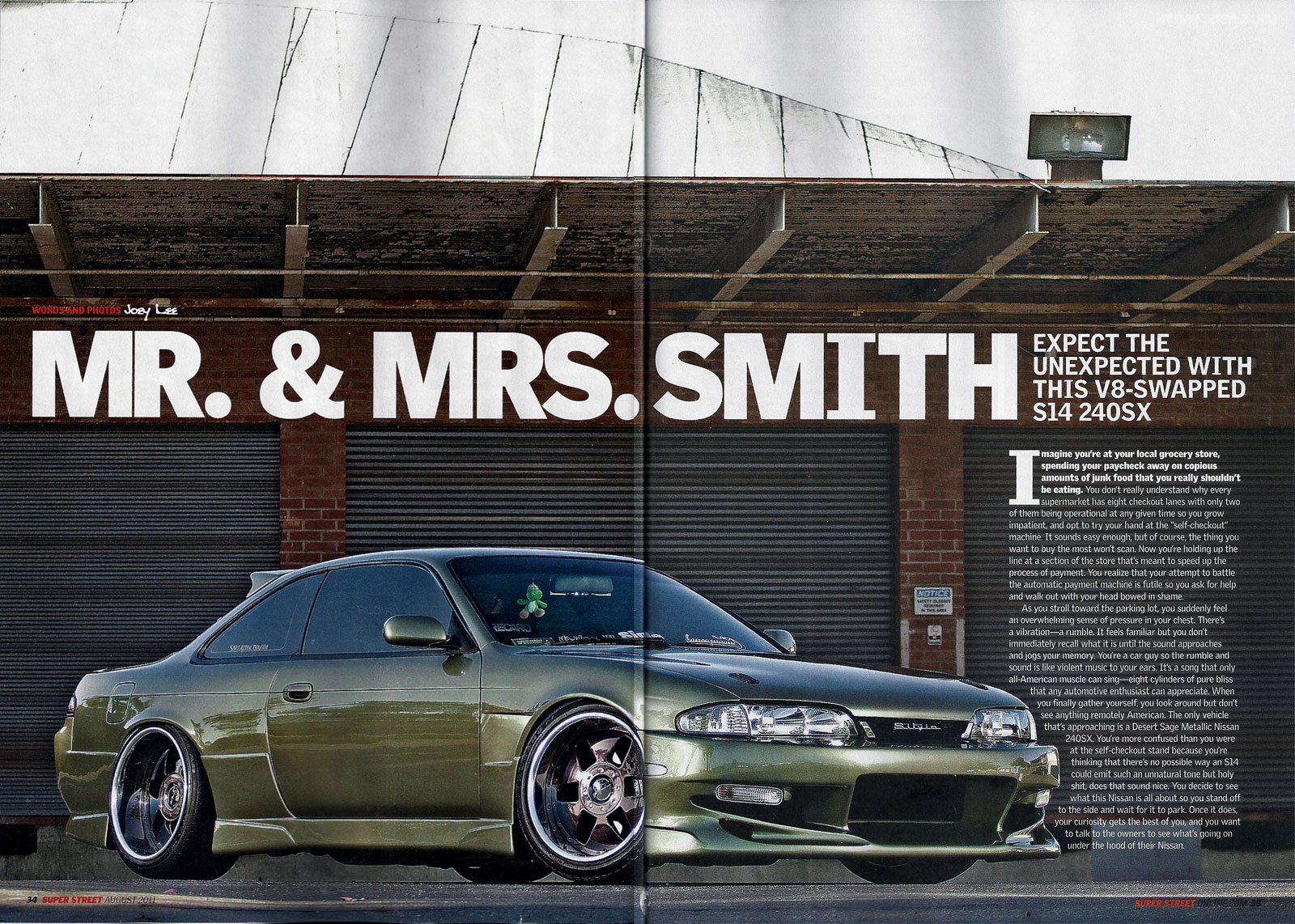 Even though we didn't "help" with the build, Dat and I really appreciate the shoutout!
Peter and Theresa's build have really come a long way.  After seeing their feature, I kinda thought about when I first met them.  Peter, Theresa, Jason, and I were in the same car team (Team Hybrid) in '08.  Emmie was really young; Theresa had the crazy Vietnamese blonde going on, coupled with her angry, glaring du-ma facial expression.  The next year, Jason and I retired from Team Hybrid while Peter and Theresa showed with Hybrid for one last show ('09 Spocom).  Ahhh, those were good times, when life was just about a lot more simple and a lot less busy: Hybrid, cars, and clubs.  Now, we're stressing over taking our full-time careers to the next level, starting new businesses during nights and weekends, trying to save for a house, etc…
You guys can ask Theresa what happened in this picture…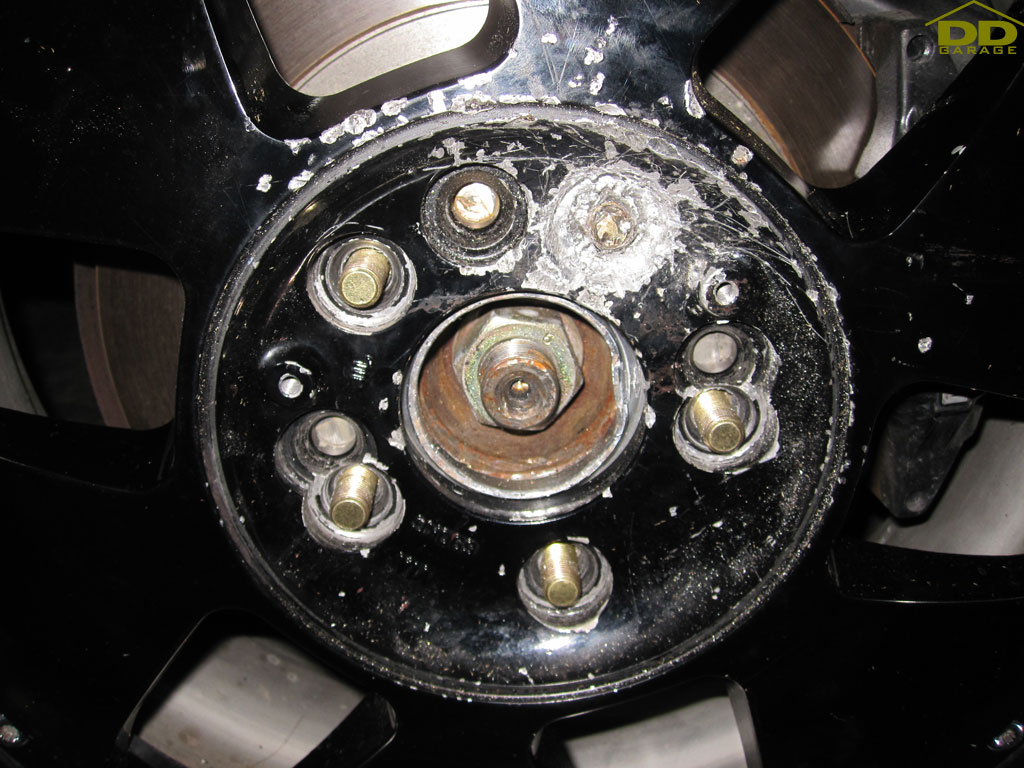 Enough nostalgia and to some unfortunate news.  A month ago or so, a few of us from Double D Garage were at Five Axis for ENCORE – An Automotive Charity Shindig.  It was a charity event to raise funds and awareness for Juvenile Diabetes Research Foundation (JDRF).
Anyways, approximately thirty feet away from the booth, some guys from Sinister Skate Shop were doing their thing on some ramps.  One of the guys (Douglas Desautels) was attempting some skating trick.  Unfortunately, he lost control of the skateboard.  The skateboard flew towards Theresa's car.  As Douglas ran and dove towards Theresa's car, he slammed into her door and left a sizeable dent and scuff.
Douglas just laid on the ground in shock over what happened.  Needless to say, Theresa was absolutely livid.  Douglas's friend, Yoshi Nurijumi, ran over to immediately disclaim any responsibility (specifically, monetary compensation) over what had just happened.  The following are some choice quotes from Yoshi Nurijumi that escalated the situation.
Yoshi Nurijumi: "It was just an accident.  It happens all the time!"

Yoshi Nurijumi: "It's not a big deal."

Me: "You need to pay to repaint the door.  Or at the very least, pay for the paintless-dent-removal."
Yoshi Nurijumi: "How many times do I need to say this?  We're not responsible for an accident.  There's no contract to say we're liable."
Me: "I don't see why this is so difficult to understand. You know, you break, you buy."
Me: "So if you were to skate into the building window over there, you're not responsible for it?"
Yoshi Nurijumi: "That's different. It's a business."
Me: "So if I broke your skateboard, I wouldn't be responsible?"
Yoshi Nurijumi: "Well, if you did it accidentally, it's just an accident. If you did it intentionally, we would have a problem."
Yes, accidents happened; it's the way Yoshi Nurijumi handled the situation that was fucking appalling.  After 30 minutes, we were able to arrange for Theresa and Douglas to exchange information.  Seriously, he just wanted to hit and run.  Unfortunately to this day, Dogulas still hasn't taken responsibility.  When Theresa calls Douglas's home line, even his parents won't help facilitate any resolution.  Understandably, your parents are going to always cover your ass.  However, I expected his parents to pay for the damage and yell at their dumbass kid later.  I know my parents would do that.  It's pretty clear that the kid learned his irresponsibility from some his ethically challenged parents.
At this point, it's not even about restitution rather the principle behind it.  I'm pretty sure Theresa wouldn't be so zealous in seeking restitution if 1.) Yoshi Nurijumi wasn't such a fucking douchebag 2.) and Douglas made some effort to pay for the damages (opposed to "sorry, I don't have money, cya!").
Hopefully, between insurance and the courts, Theresa will find a fair resolution.  While it's a pain in the ass to file the claim through insurance and/or small claims court, I can't see Theresa losing this case because it's just open and shut.