Our friends at Mastermind are building an Odyvia for the '10 SEMA DUB booth.  An Odyvia is a Silvia with Odyssey headlights.  Honestly, I never even heard of an Odyvia until half a year ago when they were talking about the build.
I snapped a few "behind-the-scenes" pictures from this weekend.  Unfortunately, I couldn't post this earlier because they wanted to debut the car at SEMA.  This entire build was completed in like 3 weeks, from the kit arriving on the container to getting it fitted and painted at AutoExplosion to the LS6 shoehorned into the bay.
LS6 crate motor.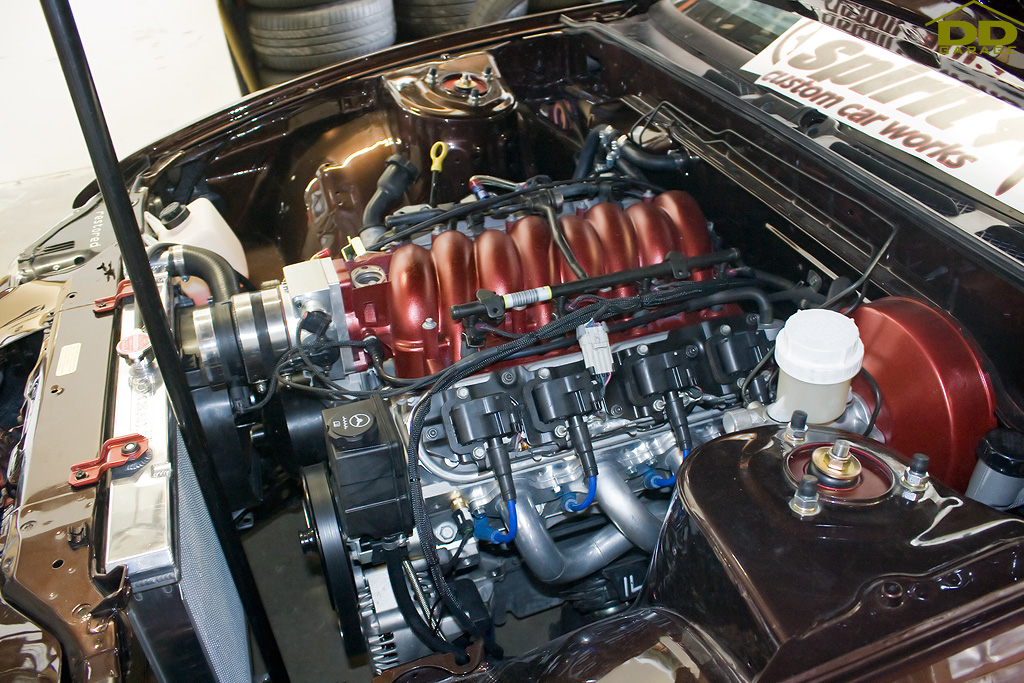 … with an open header.  This shit sounds mean [and loud]!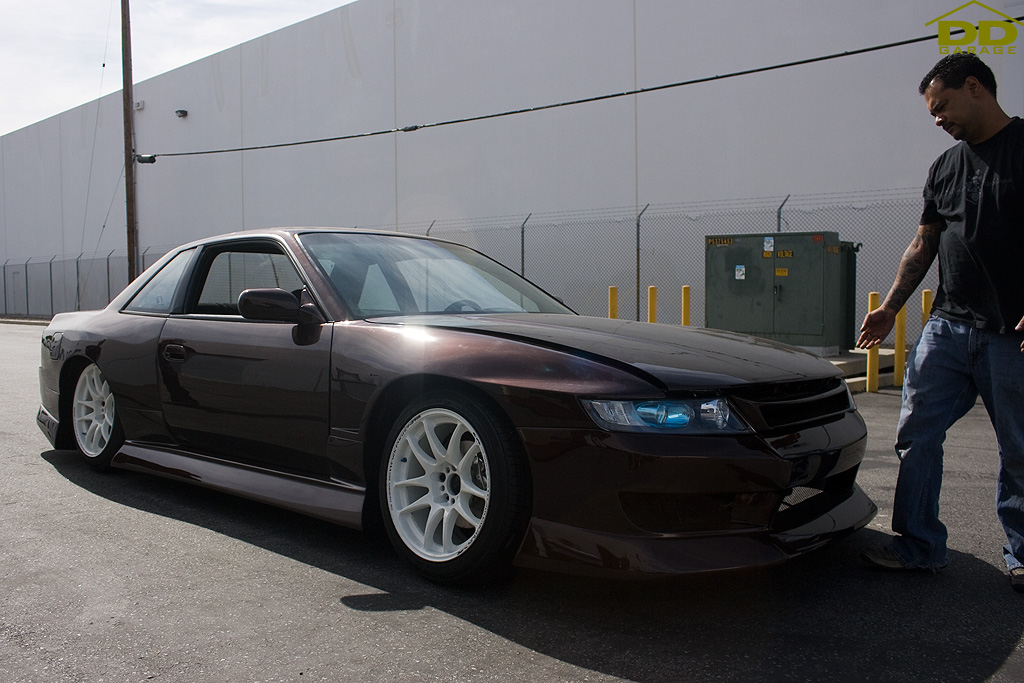 Leaking master clutch cylinder was causing shifting problems.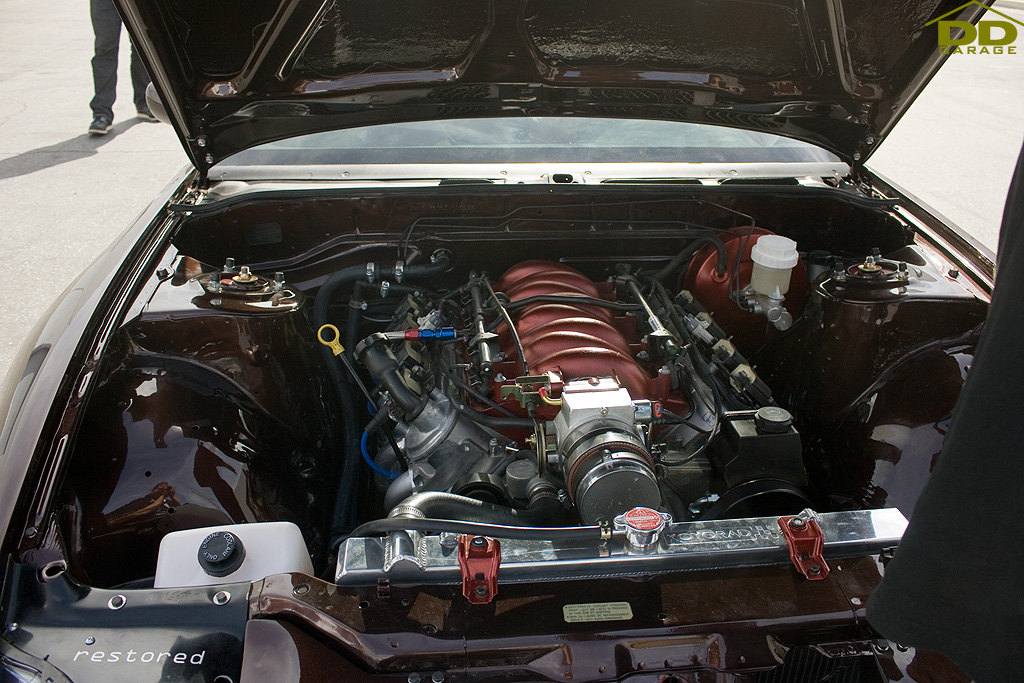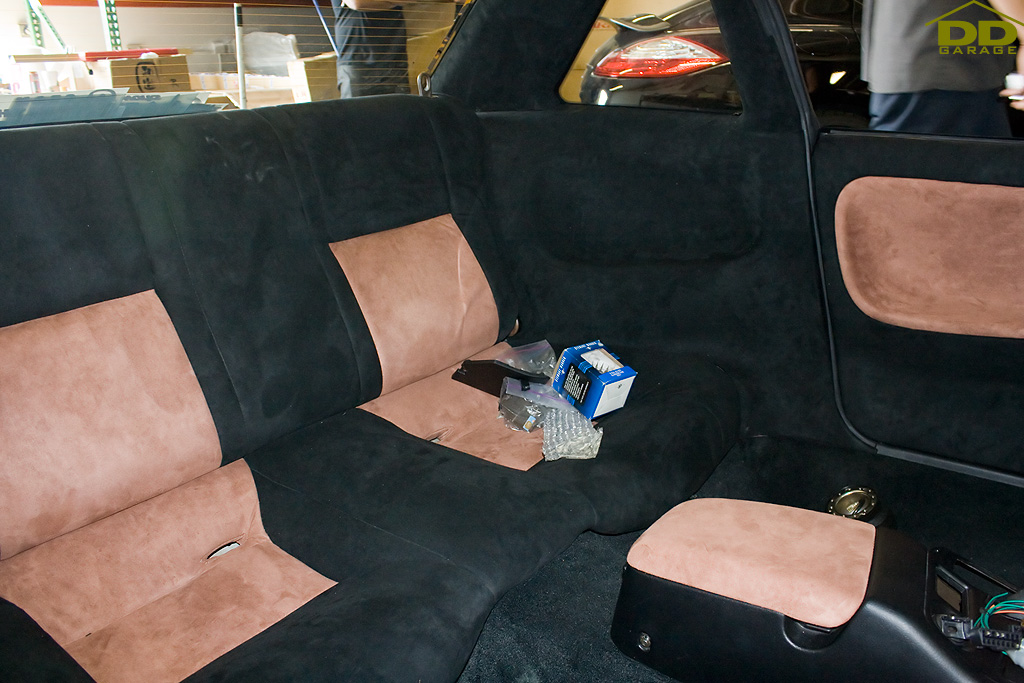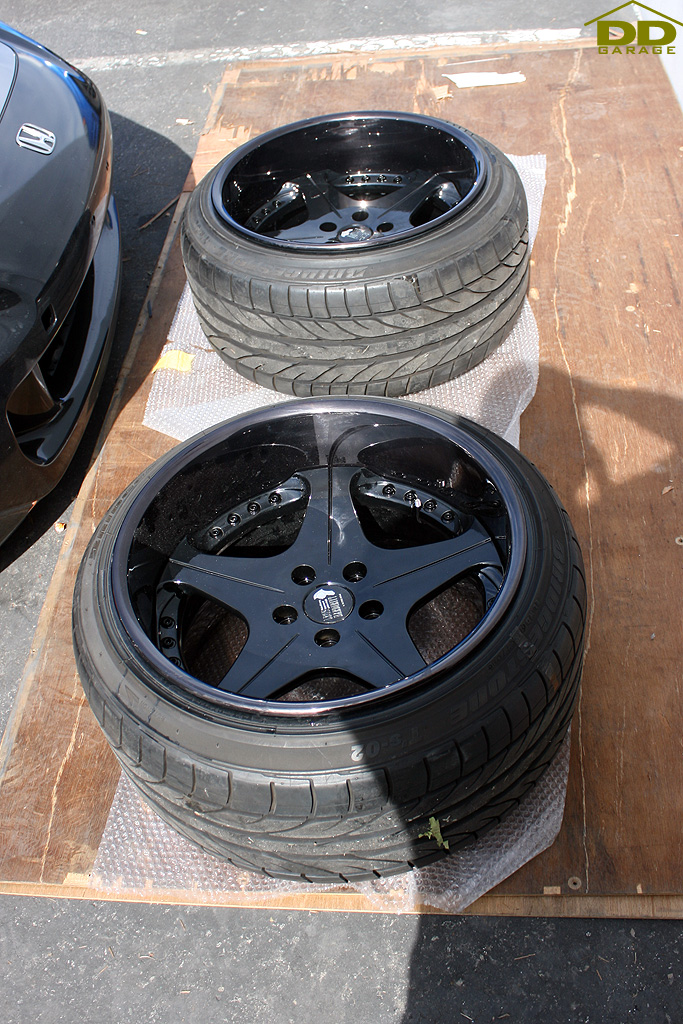 I'll be at SEMA tomorrow and I'll snap some better pictures!  Stay tuned for SEMA coverage!!