The "Prince of K-Town", Jowe, organized a last minute meet at Cars & Coffee, Irvine.  Our lineup was supposed to be the following:
* Jowe – BMW M5
* Jerry – SP Engineering Built R32 GT-R
* Charlie – MB C63
* A few of Jowe's friends, whom I'm not very well acquainted with.
* Me – Falken/Toda DC5
* Chris – Klassen/Hamann BMW M5
* Christian – Falken Time Attack IS-F
Anyways, Jowe was hungover to hell and couldn't even make his own event, lol.  Anyways, it was fun and a handful of very unique cars came out.
My friend, Mulan, wanted a picture next to the Benz Patent Motorwagen.  The Benz Patent Motorwagen is widely regarded as the first automotive.  When I was younger, I've read about this in the encyclopedia so it was pretty amazing to see an official/authorized reproduction of it in person.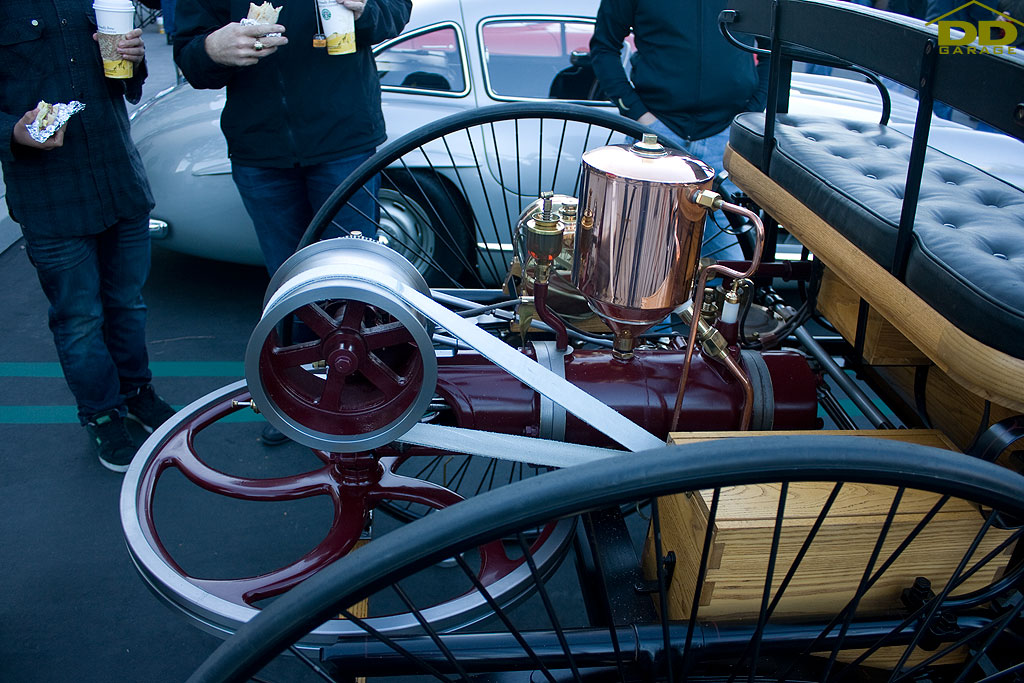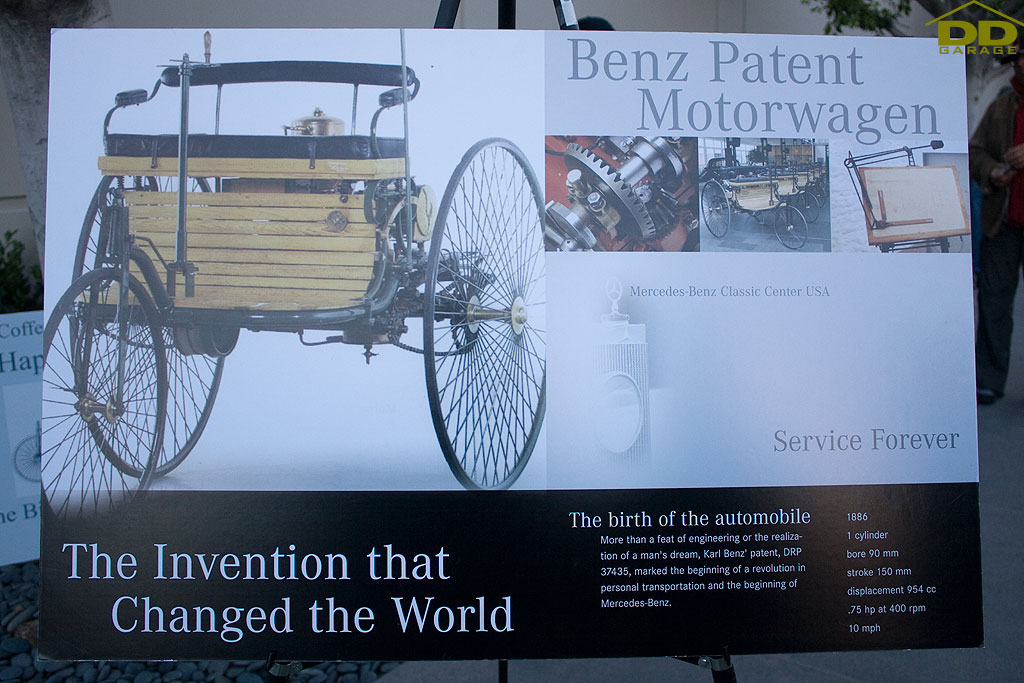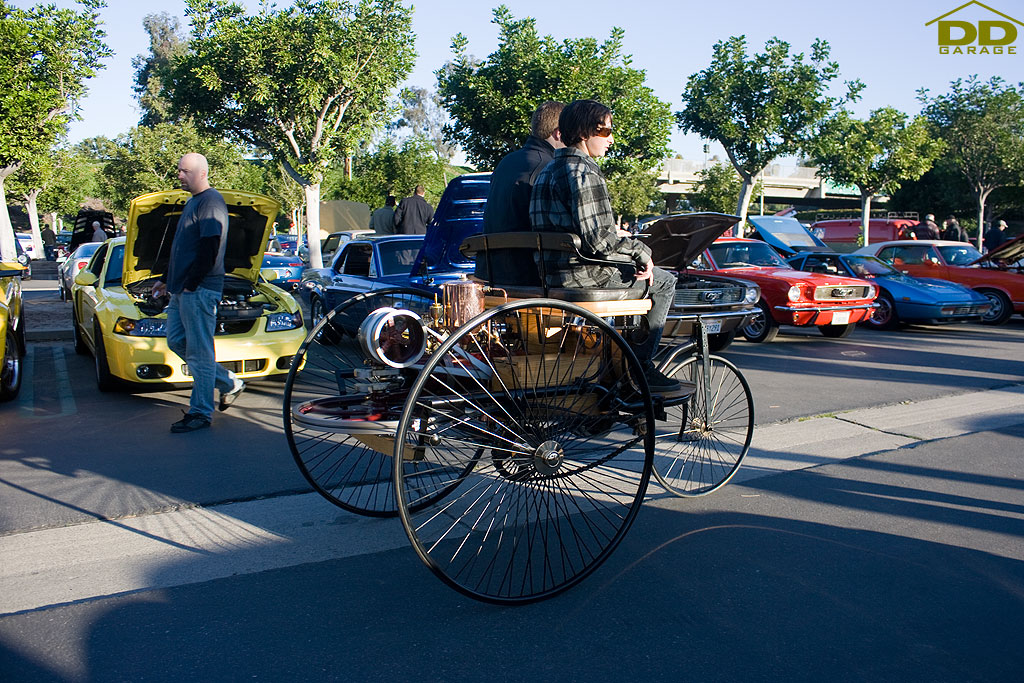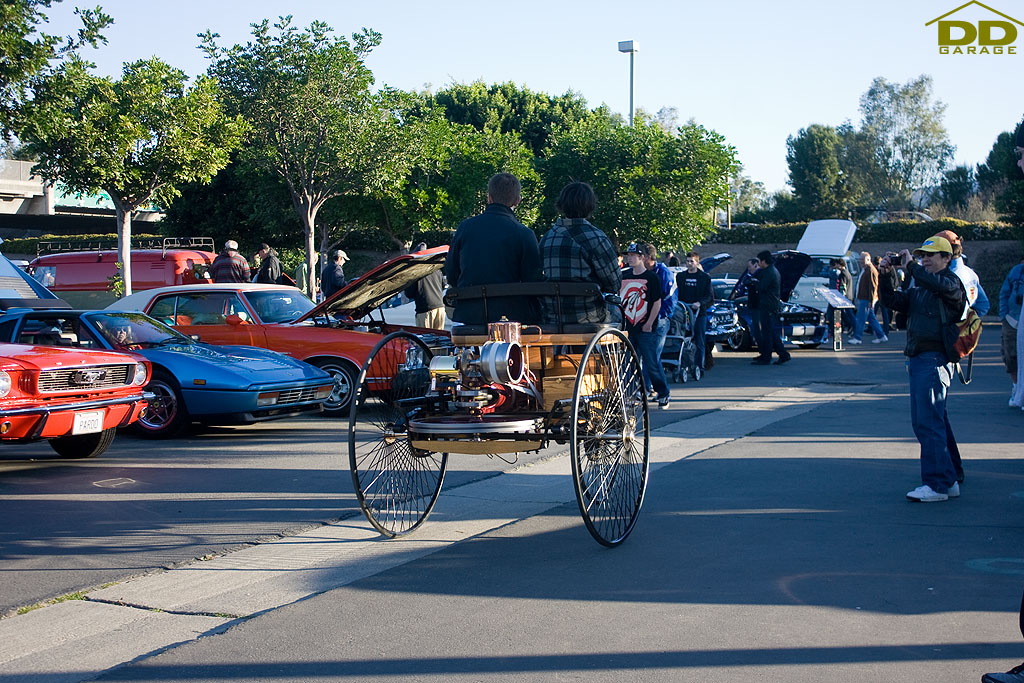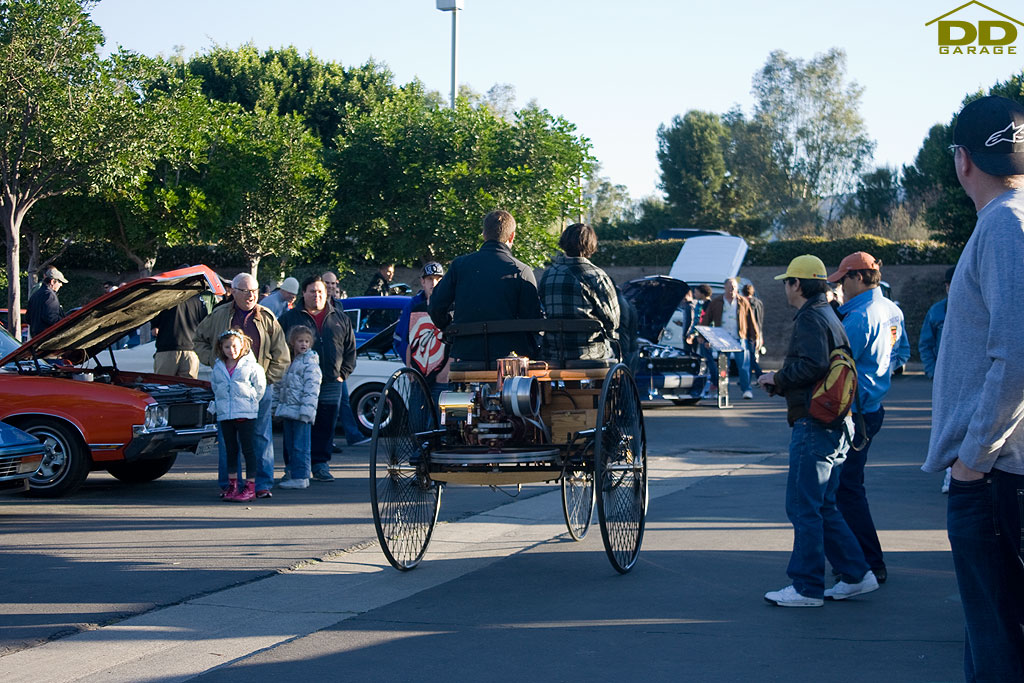 A picture of Mulan and Chris's car.  He's got some 21″ Klassen wheels and a Hamann front lip.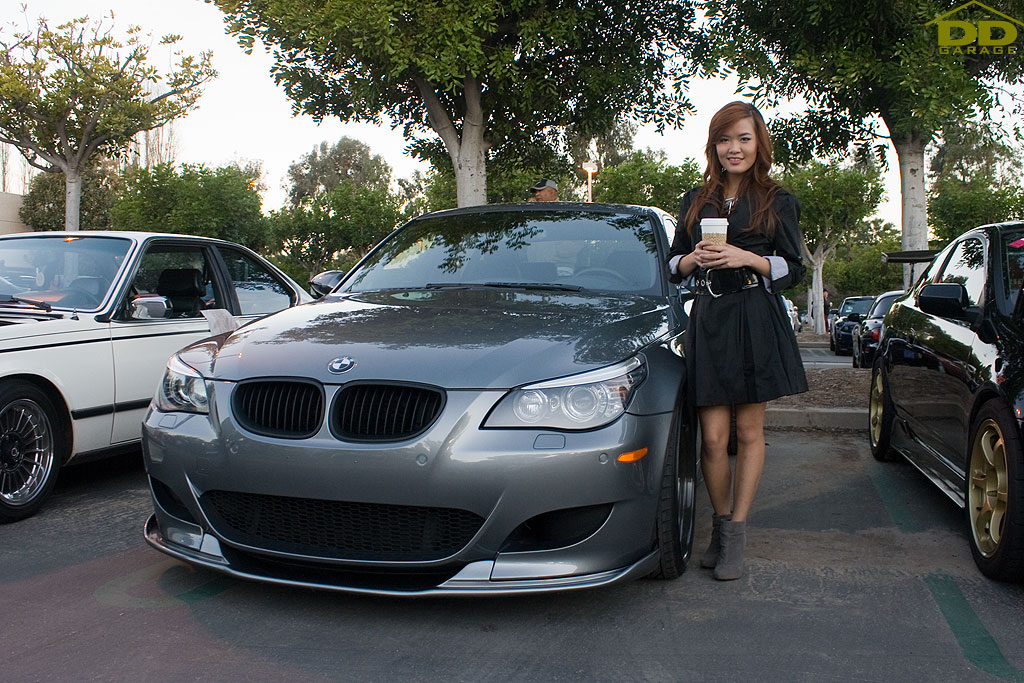 Move!!! Get out of my picture!! ;)